What to Do? Make it a Date Night Part Two in Kirkland
Last week we highlighted a couple great hotspots in Kirkland to take your significant other for a creative, fun time. Consistently changing it up and finding new ideas for you two to enjoy together is the key to truly enjoying your relationship. How many times do we get asked," what is there to do in Kirkland?"...alot! How many answers do we have for them? ... A lot! Here are some more insider tips to places you must take a date in Kirkland.
Painting and Sipping...
CANVAS! Paint and Sip Studio is the ultimate good time. Trying your hand at art while sipping on your favorite wine or cocktail. Their team of talented artists and teachers make every stroke as easy as writing your own name. But by the end of the session, you have somehow created a masterpiece worthy of taking home and hanging in your home. But the best part of the experience is in between. Laughing, sipping, and enjoying the artist experience together is something that is always enjoyable. You don't have to be good at art or you can be the best there is, Paint and Sip events are about the people you are with and the fun you have. At the Woodmark, we host these events for our guests and local patrons consistently so make sure your next painting is on Lake Washington.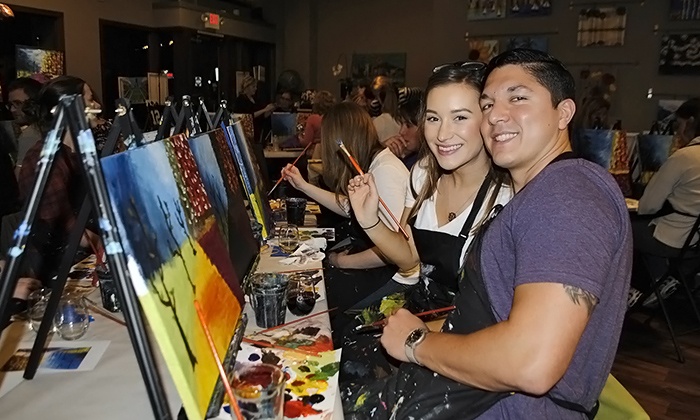 Dive In...
One of the best parts of Kirkland is being right on Lake Washington. But in the right circumstances we encourage our guests to take it a step further and dive in! Whether they take that literally or float along is up to them. The Woodmark Hotel offers complimentary kayaks for guests to explore the surroundings all year round. When May hits, it's time for Waterfront Adventures! Stand up paddle boards, jet skis, boat rentals all take guests right to the water. But even then it is up to the guest if they want float or swim!
Kirkland is a place of discovery and our Woodmark team wants to point you in the right direction! Make sure to ask our guest services team or call 425.822.3700 for any tips about the best ways to experience Kirkland.