2017 is already off to a great start in the world of weddings. The weddings trends for this year are ones that we can see staying around for years to come. As some couples are moving away from the more traditional wedding, others are putting their own twist to it.
Unique Invitations: Get your guests excited from the beginning. Couples have started adding to their invitations or choosing colors that will stand out unlike anything you've seen before. Couples have been using bold bright colors for the envelopes, using glow in the dark ink on their invites, adding a Polaroid picture of themselves with their wedding date (that's also a magnet for your fridge) and so much more. This trend helps make sending invitations more fun for everyone.
Metallics: The use of gold, copper, rose gold and pewter is only becoming more favorable for future brides. Brides have moved away from doing the traditional bridal party dresses and have started doing different dresses but all the same color with a pop of metallic. Pops of metallic are also being used in bouquets, wedding décor and also cake décor.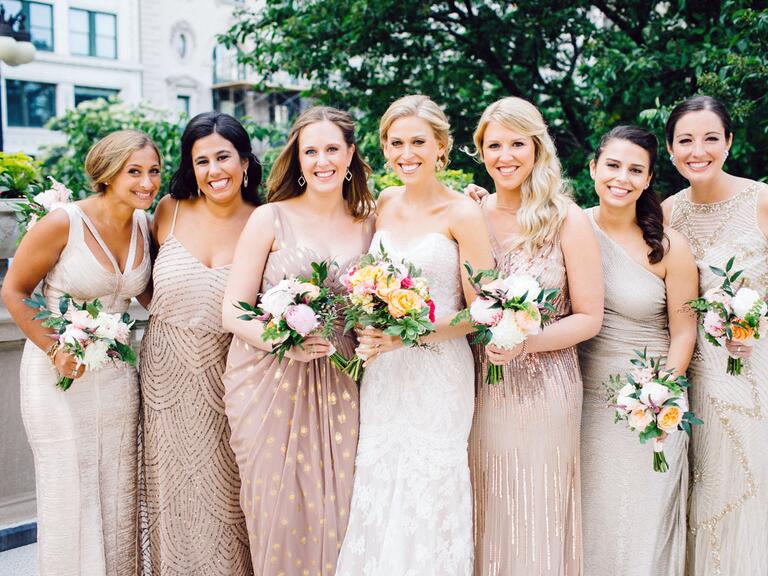 Photo via The Knot by: PEN/ CARLSON
Going Green/Brining the outside in: One of the best parts of weddings is all the flowers and how each couple arranges them differently. This trend for 2017 is going beyond just having flower arrangements. Why not have tree arrangements? Brides that want to get married outside but prefer an inside venue can now have the best of both worlds, bringing the outside in by adding larger flower arrangements with bigger braches and adding lights to them give it an outdoor feel. Want to add a more natural feel? Think about adding a piece of wood to each place setting and having your dinner menu or the escort cards on top!
Dangling Décor: Filling a reception area can be tricky. You want it to look elegant but not empty. Dangling décor is perfect for this situation. You can have an arrangement of different dangling decors. Some dangling décor could include flowers with words that the bride and groom use to describe each other, twinkling lights or pictures from the bride and grooms life together.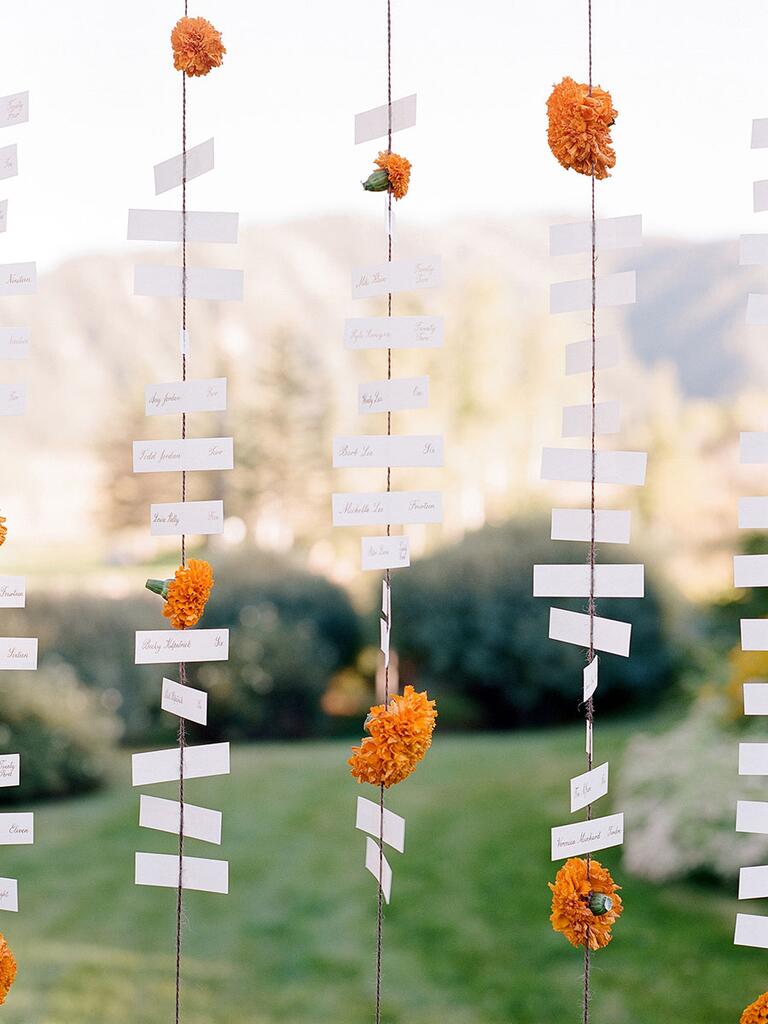 Photo via The Knot by: LACIE HANSEN PHOTOGRAPHY
Food Feasts: Traditional sit down dinners move aside, food stations and food feasts are the new trend. Couples have started to move away from traditional sit down dinners and have started a new trend of having all of their favorite foods and let their guests decide what they want to eat. A way to do this is have a bride side and a groom side, one half of the table is the groom's favorite foods and the other side is the bride's favorite foods. Food stations are also a good way to encourage mingling and let guests choose the food that most interests them.
Gift Lounge: While this concept is great for destination weddings it works for all. The gift lounge is where you can put a variety of different gifts that you want guests to take home. They can enter and start with a bag and chose what they want to take. Gift ideas can be mini bottles of alcohol, chocolates, and snacks, magnets with the wedding date or even a glass with the bride and grooms names and wedding date on it! This trend adds a twist to the traditional wedding favor for every guest.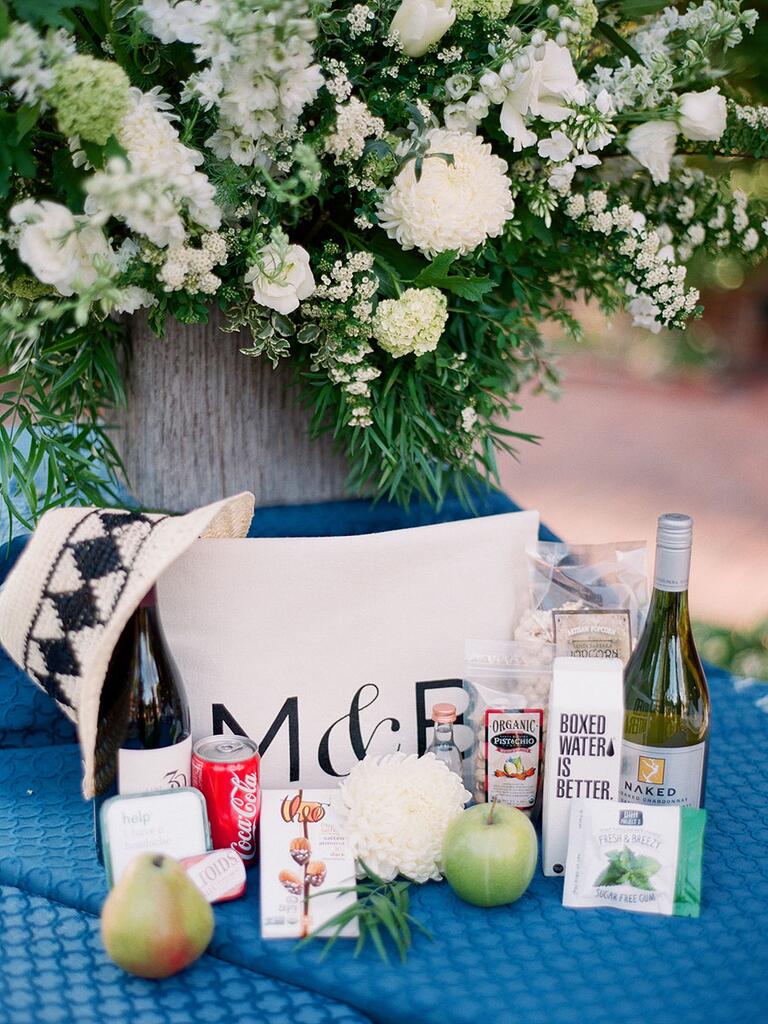 Photo via The Knot by: MICHELLE BELLER PHOTOGRAPHY
If you are getting married in 2017, consider adding some of these trends to your wedding! Put your own twist to any of these trends and make it a day, evening or night that you and your guests will never forget.
Contact our team to start planning your perfect day! 425.827.1986; celebrate@thewoodmark.com.